Spring bear watching
Spring on the estuary is a beautiful time of the year. The mountaintops are still snow covered and the valley bottoms are cloaked in the fresh green of spring. The valley bustles with animal activity as they all take advantage of the season of growth and renewal. The bears are feeding on the sedges and other plants of the estuarine grasslands. It is also the mating season for the bears, which often occurs near the estuary.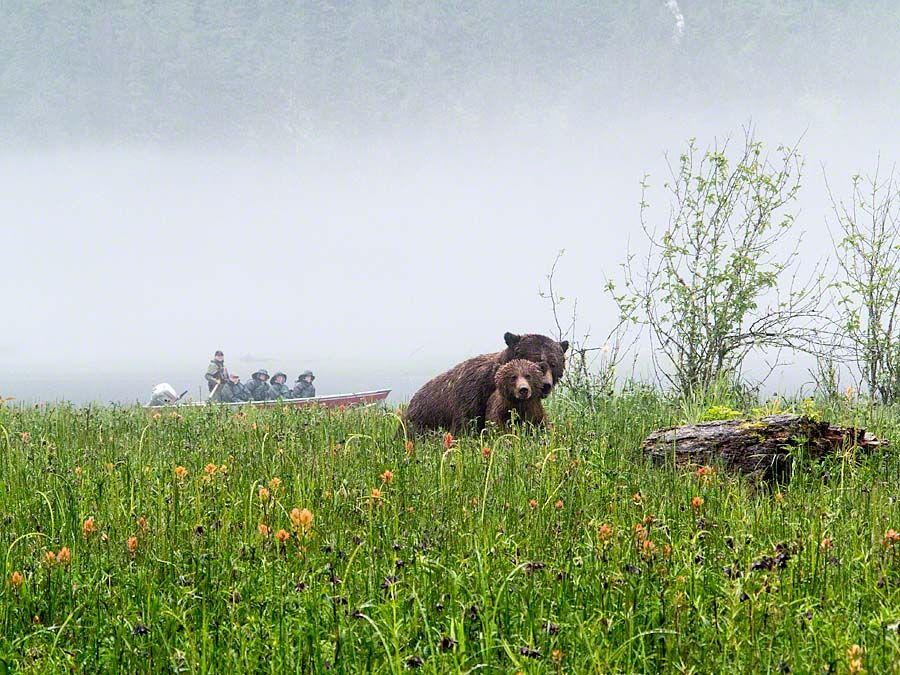 Viewing bears on the estuary
On sunny days, this can be an excellent time for photography. As we view from small boats, it is advisable to use a lens that can be handheld. A 200-300mm lens is usually manageable especially with a shoulder stock or monopod. However the light level can be quite low due to mountain shadows so faster film or digital cameras are a good idea.
Bird song and sightings tend to be most varied at this time of the year. Birds commonly seen are bald eagles, waterfowl, and passerines such as warblers seem to be everywhere. Click here to see our full wildlife list.
Our spring tours run from May 7 to June 29. If you are interested in joining us later in the year, you can find out more about our summer tours and autumn tours. Click here to watch video of our bear tours.