Summer bear watching
During summer some bears are still feeding in the estuary as well as the vegetation along the lower river. They are also feeding heavily on berries and skunk cabbage at this time. These plants are common and widely distributed so we tend to have to look farther afield to find bears, which are no longer concentrated near the rich estuary. Additionally the total numbers of individual bears seen is lower, and there is a possibility that guests may not see a bear during their stay in summer. During summer we mostly use boats for our wildlife excursions.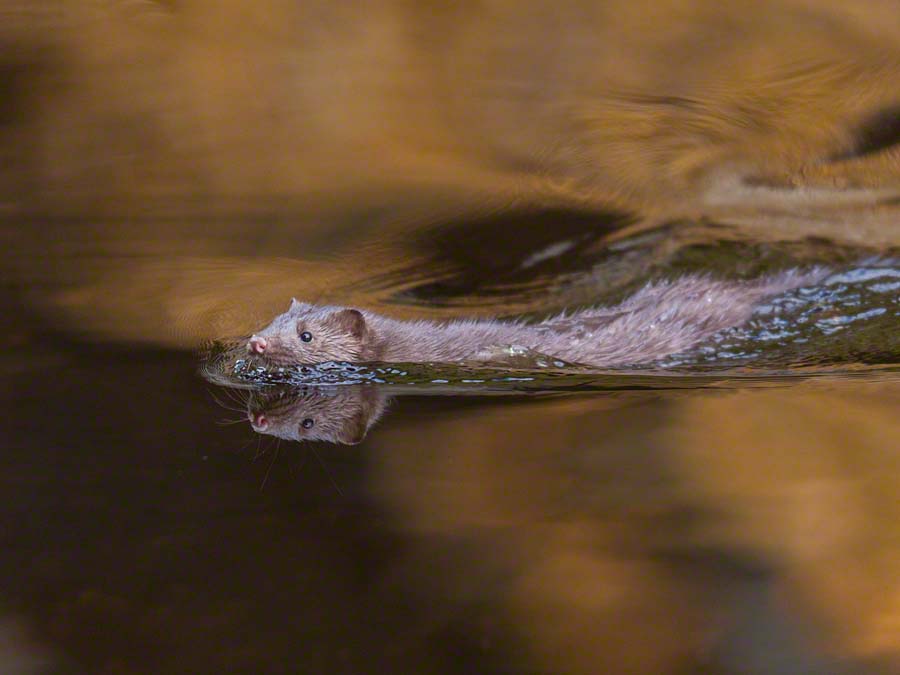 Varied wildlife of summer
Summer can be a great time to see the new life of the Great Bear Rainforest. We will often see curious seal pups ignoring their mother's signal that its time to move on, or common mergansers with a dozen or more ducklings trailing behind. Both tree swallows and barn swallows nest right on the lodge.
Humpback whales arrive in the area in July, and on occasion it is possible to see humpback whales from the lodge. This is our best weather season often with the water warm enough for swimming right from the lodge! For the courageous of heart, that is.
Then sometime in late July or early August, we spot a handful of coho salmon in the river. They are too fast and elusive for the bears. But with the passing days they continue to trickle in. In August bears begin to take notice though still few if any are caught. With a good rain in late August chum salmon arrive ready to spawn. That marks the beginning of autumn and the bear's feeding frenzy.
Our summer season starts on June 30 and continues to August 19. For bear watching tours at other times of the year, check our spring tours or autumn tours. If you would like to get the feel of a tour, click here to watch video of our bear watching tours.